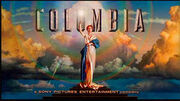 Winx Club Galaxy is the sequel series of Winx Club: The Secret of the Lost Kingdom in early 2010. This movie is based on Zathura with the Astronaut.
Zathura (Columbia Pictures)
Winx Club Galaxy (TriStar Pictures)
Thorn Thompson: Zach Hardin (Based on Walter)
Tiffany Burke: Doris Hardin (Based on Danny)
Vanna White: Stella (Based on the Astronaut)
Maura Tierney: Musa (Based on the Astronaut)
Katey Sagal: Tecna (Based on the Astronaut)
Jim Carrey: Dad (Based on Dad from Zathura)
Ad blocker interference detected!
Wikia is a free-to-use site that makes money from advertising. We have a modified experience for viewers using ad blockers

Wikia is not accessible if you've made further modifications. Remove the custom ad blocker rule(s) and the page will load as expected.