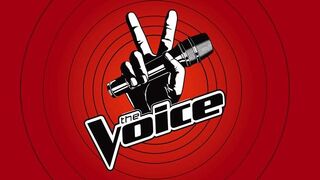 The Voice is an NBC network reality TV singing competition (based on the show "The Voice of Holland") that was created by John de Mol. It first premiered on April 26, 2011 and as of 2017, it has aired for 11 seasons and 282 episodes.
The show's concept is to find new singing talent (solo or duets) contested by aspiring singers, age 15 or over, drawn from public auditions.
The winner is determined by television viewers voting by telephone, Internet, SMS text and iTunes Store purchases of the audio-recorded artists' vocal performances. They receive US$100,000 and a record deal with Universal Music Group for winning the competition
The series also employs a panel of four coaches who critique the artists' performances and guide their teams of selected artists through the remainder of the season. They also compete to ensure that their act wins the competition, thus making them the winning coach.
Carson Daly (Season 1 to current)
Alison Haislip (Season 1)
Christina Milian (Seasons 2-5)
Adam Levine (2011–current)
CeeLo Green (2011–13)
Christina Aguilera (2011–16)
Blake Shelton (2011–current)
Shakira (2013–14)
Usher (2013–14)
Gwen Stefani (2014–15, 2017)
Pharrell Williams (2014–16)
Miley Cyrus (2016–current)
Alicia Keys (2016–current)
Season 1: Javier Colon (Team Adam)\Runner-Up: Dia Frampton
Season 2: Jermaine Paul (Team Blake)\Runner-Up: Juliet Simms
Season 3: Cassadee Pope (Team Blake)\Runner-Up: Terry McDermott
Season 4: Danielle Bradbery (Team Blake)\Runner-Up: Michelle Chamuel
Season 5: Tessanne Chin (Team Adam)\Runner-Up: Jacquie Lee
Season 6: Josh Kaufman (Team Usher)\Runner-Up: Jake Worthington
Season 7: Craig Wayne Boyd (Team Blake)\Runner-Up: Matt McAndrew
Season 8: Sawyer Fredericks (Team Pharrell)\Runner-Up: Meghan Linsey
Season 9: Jordan Smith (Team Adam)\Runner-Up: Emily Ann Roberts
Season 10: Alisan Porter (Team Christina)\Runner-Up: Adam Wakefield
Season 11: Sundance Head (Team Blake)\Runner-Up: Billy Gilman
Season 12: TBA
Ad blocker interference detected!
Wikia is a free-to-use site that makes money from advertising. We have a modified experience for viewers using ad blockers

Wikia is not accessible if you've made further modifications. Remove the custom ad blocker rule(s) and the page will load as expected.