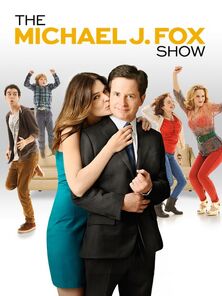 The Michael J. Fox Show was an NBC network sitcom, starring Michael J. Fox in the lead role, making it his regular return to TV for the first time since he starred on ABC's "Spin City" and his second NBC series (after starring on "Family Ties" from 1982 to 1989).
The show premiered on September 26, 2013, but on February 5, 2014, it was announced that the series would not return after the 2014 Winter Olympics as planned.
A representative for NBC later stated the show "it's not cancelled. We are looking for a place on the schedule after April 3," but despite this, the remaining episodes never aired in the U.S. (only in Australia) and, on May 10, 2014, NBC officially canceled the show after one season & 22 episodes.
The show centered on Michael "Mike" Henry, who gave up his career as a news anchor for WNBC in New York after being diagnosed with Parkinson's disease.
Four years later, he decides to go back to work and struggles between his family & his career.
Main Cast
Michael J. Fox as Michael "Mike" Henry
Betsy Brandt as Annie Henry
Juliette Goglia as Eve Henry
Conor Romero as Ian Henry
Jack Gore as Graham Henry
Katie Finneran as Leigh Henry
Ana Nogueira as Kay Costa
Wendell Pierce as Harris Green
Recurring Cast
Anne Heche as Susan Rodriguez-Jones
Jason Katims as Doug
Brooke Shields as Deborah
Craig Bierko as Bill
David Furr as Andy