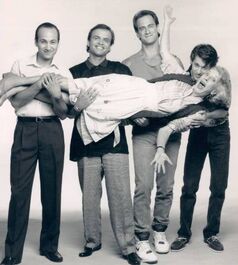 The Fanelli Boys was an American sitcom that was created by Barry Fanaro, Mort Nathan, Kathy Speer, and Terry Grossman (who all of whom previously worked on The Golden Girls).
The show premiered on September 8, 1990 and first started off as smart and edgy, but due to low ratings, a more slapstick element was introduced. It was cancelled on February 16, 1991 after 19 episodes.
After the death of her husband, Theresa Fanelli is prepared to sell the family business, a funeral home to her son Anthony and move from Brooklyn to Florida, but thwarting her plans are the arrival of her younger sons Ronnie (who had just dropped out of school) and Frankie, whose engagement has just been broken). Another brother, the slightly disreputable Dom is between hustles.
Anthony learns that the funeral home is about $25,000 in debt (which he had not counted on) and soon, all of the boys are back at home with their mom, just like the old days.
Advising the family (somewhat dubiously) are Theresa's brother, a Catholic priest known as "Father Angelo" (Richard Libertini) and fortune teller Philomena (Vera Lockwood).
Joe Pantoliano as Dom Fanelli
Ann Morgan Guilbert as Theresa Fanelli
Ned Eisenberg as Anthony Fanelli
Christopher Meloni (credited as Chris Meloni) as Frankie Fanelli
Andy Hirsch as Ronnie Fanelli
Richard Libertini as Father Angelo
Vera Lockwood as Philomena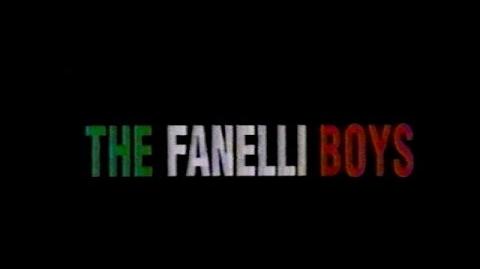 Ad blocker interference detected!
Wikia is a free-to-use site that makes money from advertising. We have a modified experience for viewers using ad blockers

Wikia is not accessible if you've made further modifications. Remove the custom ad blocker rule(s) and the page will load as expected.