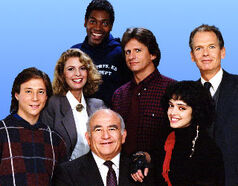 The Bronx Zoo was a NBC drama series about school principal Joe Danzig (portrayed by Ed Asner) trying to keep his inner-city high school in the Bronx under control.
The show's first season aired on Wednesday evenings from March to May of 1987.
The second season's first seven episodes aired from December 1987 to April of 1988. The last five episodes of the show aired in June of 1988 and was eventually cancelled.
Ed Asner as Principal Joe Danzig
Nicholas Pryor as Jack Feldspar
Kathryn Harrold as Sara Newhouse
David Wilson as Harry Barnes
Jerry Levine as Matthew Littman
Kathleen Beller as Mary Caitlin Callahan
Janet Carroll as Carol Danzig
Betty Karlen as Virginia Biederman
Gail Boggs as Roz
Tyra Ferrell as Roberta
Adam Carl as Snyder
Chelsea Field as Chris Barnes (1988)
Season 1
Signs of Life (03/19/1987)
Changes (03/25/1987)
Small Victories (04/1/1987)
Conspicuous by Their Abstinence (04/8/1987)
The Moral Equation (04/16/1987)
Runaway Hearts (04/22/1987)
The Power of a Lie (04/29/1987)
Lost and Found (05/6/1987)
Season 2
It's Hard to Be a Saint in the City (12/9/1987)
The Long Grey Line (1/20/1988)
Truancy Blues (03/24/1988)
Behind Closed Doors (03/30/1988)
Career Day (04/6/1988)
Ties That Bind (04/13/1988)
The Gospel Truth (04/20/1988)
If All the World's a Stage, Where's My Dressing Room (06/1/1988)
When I Paint My Masterpiece (06/8/1988)
Crossroads (06/15/1988)
On the Land, on the Sea, and in the Halls (06/22/1988)
A Day in the Life (06/29/1988)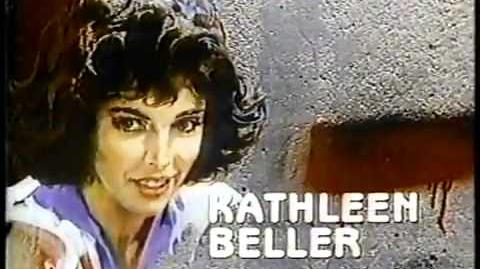 Ad blocker interference detected!
Wikia is a free-to-use site that makes money from advertising. We have a modified experience for viewers using ad blockers

Wikia is not accessible if you've made further modifications. Remove the custom ad blocker rule(s) and the page will load as expected.