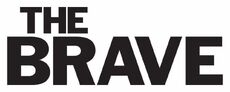 The Brave is an American drama series created by Dean Georgaris, Daniel Cohn and Jeremy Miller, which was produced by Keshet Studios and Universal Television, also distributed by NBCUniversal Television Distribution.
The series was aired on September 27, 2017, and as of 2017, it has aired 4 episodes.
The series follows the about Defense Intelligence and Special Ops units teaming up to save innocent lives around the world. The series centers on Captain Adam Dalton (Mike Vogel), who leads a daring Special Ops squad of well-trained undercover specialists.
Dalton's team consists of Sgt Jasmine "Jaz" Khan (Natacha Karam), a superior sniper; CPO Ezekiel "Preach" Carter (Demetrius Grosse); combat medic Sgt Joseph "McG" McGuire (Noah Mills); and intelligence officer Agent Amir Al-Raisani (Hadi Tabbal).
Back in their Washington D.C. headquarters, D.I.A. Deputy Director Patricia Campbell (Anne Heche) oversees support and analysis for Dalton and company. Campbell's unit of analysts includes Cultural Specialist Noah Morgenthau (Tate Ellington) and Mission Coordinator Hannah Archer (Sofia Pernas). Together, this trio provides the world's most advanced surveillance technology.
Whether in D.C. or on the ground, the members of this resilient, elite team — both in D.C. and across the world — share an unparalleled commitment to liberty. While they usually face seemingly insurmountable odds, they are dedicated to completing their missions successfully, regardless of the dangers and challenges thrown at them.
Mike Vogel as Commander Michael Dalton
Anne Heche as Deputy Director of the Defense Intelligence Agency Patricia Campbell
Demetrius Grosse as Anthony "Preach" Carter
Noah Mills as Joseph J. McGuire
Sofia Pernas as Hannah Archer
Tate Ellington as Noah Morgenthau
Natacha Karam as Jasmine "Jaz" Khan
Hadi Tabbal as Amir Al-Raisani
Episode number
Edit
Pilot
Moscow Rules
The Greater Good
Break Out
Enhanced Protection
Production
Edit
Reception
Edit
Critical response
Edit
The review aggregator website Rotten Tomatoes reported a 39% approval rating, with an average rating of 5.75/10 based on 18 reviews. Metacritic, which uses a weighted average, assigned a score of 55 out of 100 based on 10 critics, indicating "mixed or average reviews".
External links
Edit