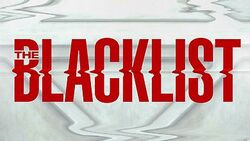 The Blacklist is an American crime drama television series that premiered on NBC on September 23, 2013. Raymond "Red" Reddington (James Spader), a former U.S Navy officer turned high-profile criminal, voluntarily surrenders to the FBI after eluding capture for decades. He tells the FBI that he has a list of the most dangerous criminals in the world that he has curated over the years and is willing to guide their operations in exchange for immunity. However, he insists on exclusively working with a rookie profiler by the name of Elizabeth Keen (Megan Boone).
The show also stars Diego Klattenhoff, Ryan Eggold and Harry Lennix. The pilot episode was written by Jon Bokenkamp and directed by Joe Carnahan. Executive producers for the series include Bokenkamp, John Eisendrath, and John Davis for Sony Pictures Television, Universal Television, and Davis Entertainment.
Ad blocker interference detected!
Wikia is a free-to-use site that makes money from advertising. We have a modified experience for viewers using ad blockers

Wikia is not accessible if you've made further modifications. Remove the custom ad blocker rule(s) and the page will load as expected.