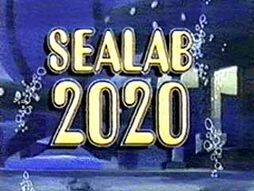 Sealab 2020 was a NBC network Saturday morning animated TV series produced by Hanna-Barbera.
The series premiered on September 9, 1972 and the voice cast consisted of John Stephenson, Ann Jillian, Ross Martin, Josh Albee, Pamelyn Ferdin, William Callaway and Jerry Dexter.
After 15 episodes aired, "Sealab 2020" was cancelled, leaving 2 episodes unaired.
From 2001 to 2005, the series had a second life when it was parodied as "Sealab 2021" on Cartoon Network's "Adult Swim" late night programming block.
Ad blocker interference detected!
Wikia is a free-to-use site that makes money from advertising. We have a modified experience for viewers using ad blockers

Wikia is not accessible if you've made further modifications. Remove the custom ad blocker rule(s) and the page will load as expected.