NBC Weather Plus was an 24-Hour, commercially-sponsored, weather-oriented broadcast-cable TV Network jointly owned by NBC Universal & the local affiliates of the NBC Network, It debuted on November 15th, 2004, The Network headquarters was initially located @ the CNBC Global headquarters in Englewood Cliffs, New Jersey, It was relocated in New York City to 30 Rock in Manhattan with MSNBC back in 2007. The service was broadcast on DT subchannels of certain NBC affiliates in the US & is avaliable on digital cable systems in a SDTV format.
Prior to 2008, NBC Wx+ competed with The Weather channel it was led by NBC Universal back in September 2008, as well the similar DT service offered by The Local AccuWeather Channel, NBC Wx+ announced the dissolved at the end of December 31st, 2008.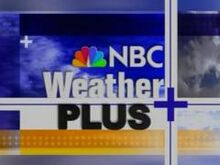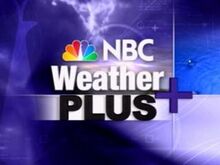 Ad blocker interference detected!
Wikia is a free-to-use site that makes money from advertising. We have a modified experience for viewers using ad blockers

Wikia is not accessible if you've made further modifications. Remove the custom ad blocker rule(s) and the page will load as expected.