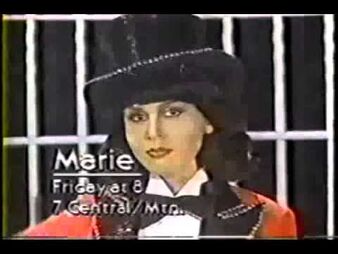 Marie was a NBC network musical variety TV show starring singer Marie Osmond. It premiered on December 12, 1980. Marie was contracted to do 7 shows for the network and was paid $1,000,000 for every episode. 
The show featured guest appearances by celebrities such as Gavin MacLeod, Jeff Conaway, the Pointer Sisters and Tony Orlando.
"Marie" aired on Friday evenings until January of 1981. After that, it was seemingly cancelled by the network.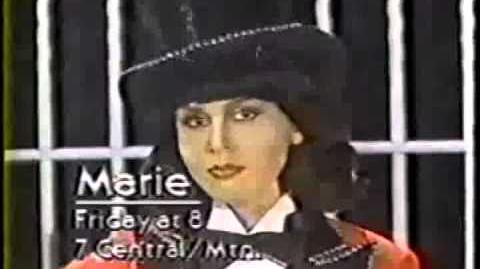 Ad blocker interference detected!
Wikia is a free-to-use site that makes money from advertising. We have a modified experience for viewers using ad blockers

Wikia is not accessible if you've made further modifications. Remove the custom ad blocker rule(s) and the page will load as expected.