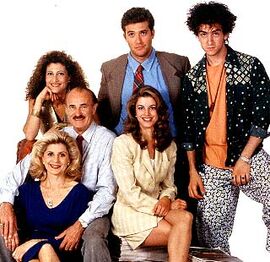 Madman of the People was a NBC network sitcom created by Chris Cluess and Stu Kreisman that starred actor Dabney Coleman.
The series premiered on September 22, 1994 and also starred Concetta Tomei, Amy Aquino, Cynthia Gibb, Craig Bierko and John Ales. It originally aired on Thursday nights as part of NBC's "Must See TV" line-up.
Even though "Madman of the People" initially won favorable opinions from critics, and was popular with audiences and ranked 12th for the season with a 14.9 average household share, it was still cancelled on June 24, 1995 after only one season & 16 episodes, making it one of the highest rated shows ever to get cancelled.