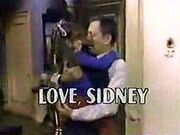 Love, Sydney was an NBC sitcom based on Marilyn Cantor Baker's short story "Sidney Shoor: A Girl's Best Friend", starring Tony Randall, Swoosie Kurtz, Kaleena Kiff, Alan North, Chip Zien, Barbara Bryne and Lynne Thigpen.
The series originally aired as a TV movie on October 5, 1981.
The show aired from October 28, 1981 to June 6, 1983, lasting for two seasons & 44 episodes.
It became the first program on American television to feature a gay character as the central lead although for the series, Sidney's homosexuality was almost entirely downplayed from its subtle yet unmistakable presence in the two-hour pilot.
The show was about a gay man named Sidney who shares an apartment in New York with a woman named Laurie Morgan and her young daughter, Patti.
Tony Randall as Sidney Shorr
Swoosie Kurtz as Laurie Morgan
Kaleena Kiff as Patti Morgan
Alan North as Judge Mort Harris (1981-1982)
Chip Zien as Jason Stoller
Barbara Bryne as Mrs. Gaffney (1982-1983)
Lynne Thigpen as Nancy (1982-1983)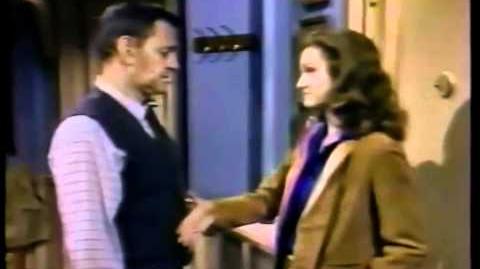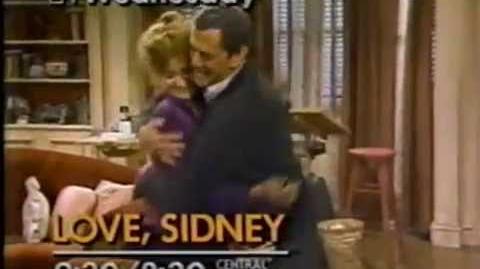 Ad blocker interference detected!
Wikia is a free-to-use site that makes money from advertising. We have a modified experience for viewers using ad blockers

Wikia is not accessible if you've made further modifications. Remove the custom ad blocker rule(s) and the page will load as expected.