Law & Order: Special Victims Unit (or Law & Order: SVU) is a American police procedural, legal, crime drama and the first spin-off of Dick Wolf's Law & Order franchise.
The show premiered on September 20, 1999 and as of 2017, it has aired 399 original episodes.
It is the current longest running scripted non-animated U.S. primetime TV series since the cancellation of the original Law & Order in 2010 and is the fourth-longest running scripted U.S. primetime TV series on a major broadcast network.
Based out of the New York City Police Department's 16th precinct in Manhattan, New York, the show delves into the dark side of the New York underworld as the detectives of a new elite force, the Special Victims Unit (SVU for short), investigate and prosecute various sexually-oriented crimes including rape, pedophilia, and domestic violence. They also investigate the abuses of children, the handicapped and elderly victims of non-sexual crimes who require specialist handling.
All the while trying to balance the effects of the investigation on their own lives. Its stories also touch on the political and societal issues associated with gender identity, sexual preferences and equality rights.
While the victim is often murdered, this is not always the case and victims frequently play prominent roles in episodes.
The unit also works with the Manhattan District Attorney's office as they prosecute cases and seek justice for SVU's victims and survivors with precision and a passion to win and bring closure to the intense investigations.
The series often uses stories that are "ripped from the headlines" or based on real crimes and such episodes take a real crime and fictionalize it by changing some details
Main (Current)
Edit
Mariska Hargitay as Lieutenant Olivia Benson (season 1-current)
Kelli Giddish as Detective Amanda Rollins (season 13-current)
Ice-T as Detective Odafin "Fin" Tutuola (season 2-current)
Peter Scanavino as Detective Dominick "Sonny" Carisi, Jr. (season 16-current)
Raúl Esparza as ADA Rafael Barba (season 15-current, recurring season 14)
Past Main Cast (past)
Edit
Christopher Meloni as Detective Elliot Stabler (season 1-12)
Richard Belzer as Detective (later Sergeant) John Munch (season 1-15)
Dann Florek as Captain Donald Cragen (season 1-15, guest season 16)
Michelle Hurd as Detective Monique Jeffries (season 1-2)
Adam Lake as Detective Chester Lake (season 9, recurring season 8)
Danny Pino as Detective Nick Amaro (season 13-16)
Stephanie March as ADA Alexandra Cabot (season 2-5 and 11, recurring season 10, 13 and guest season 6)
Diane Neal as ADA Casey Novak (season 5-9, recurring season 13, guest season 12)
Michaela McManus as ADA Kim Greylek (season 10)
B.D. Wong as Dr. George Huang (season 4-12, recurring season 2-3, guest season 13-15, 17)
Tamara Tunie as Dr. Melinda Warner (season 7-12, recurring season 2-6 and season 13-17)
Extended/Recurring
Edit
Sam Waterston as Jack McCoy
Alana De La Garza as Connie Rubirosa
Episode number
Edit
Production
Edit
Reception
Edit
External links
Edit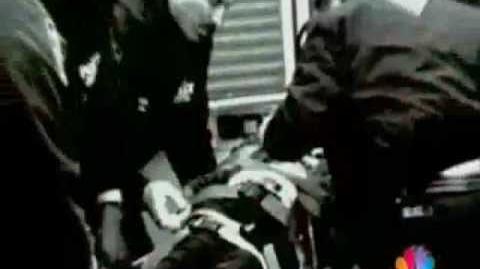 Ad blocker interference detected!
Wikia is a free-to-use site that makes money from advertising. We have a modified experience for viewers using ad blockers

Wikia is not accessible if you've made further modifications. Remove the custom ad blocker rule(s) and the page will load as expected.