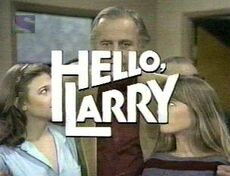 Hello, Larry was an NBC sitcom, starring McLean Stevenson, Donna Wilkes, Krista Errickson, Kim Richards & Joanna Gleason.
The show aired from January 26, 1979 to April 29, 1980, lasting for two seasons and 38 episodes.
The show was about Larry Alder, a radio talk host who leaves Los Angeles, California and moves to Portland, Oregon with his two teenage daughters Diane and Ruthie after getting divorced.
McLean Stevenson as Larry Alder
Donna Wilkes as Diane Alder #1
Krista Errickson as Diane Alder #2
George Memmoli as Earl
Ruth Brown as Leona Wilson
Matt De Luccio as Bobby
Kim Richards as Ruthie Alder
Joanna Gleason as Morgan (season 1)
George Memmoli as Earl (season 1)
Ruth Brown as Leona (season 2)
John Femia as Tommy (season 2)
Fred Struthman as Henry Alder (season 2)
Meadowlark Lemon as himself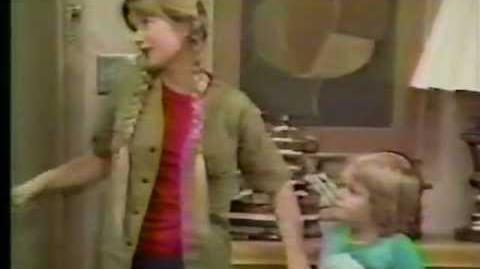 Ad blocker interference detected!
Wikia is a free-to-use site that makes money from advertising. We have a modified experience for viewers using ad blockers

Wikia is not accessible if you've made further modifications. Remove the custom ad blocker rule(s) and the page will load as expected.