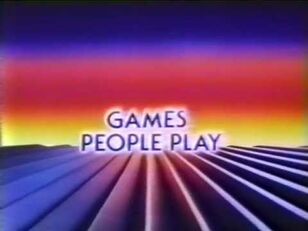 Games People Play was a NBC network sports TV show, hosted by Bryant Gumbel & Mike Adamle.
The show aired from August 21, 1980 to September 24, 1981.
"Games People Play" centers on unusual sports competitions, including a belly flop contest and a taxicab demolition derby.
Ad blocker interference detected!
Wikia is a free-to-use site that makes money from advertising. We have a modified experience for viewers using ad blockers

Wikia is not accessible if you've made further modifications. Remove the custom ad blocker rule(s) and the page will load as expected.