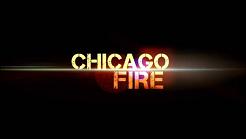 Chicago Fire is an American television drama created by Michael Brandt & Derek Haas and produced by Dick Wolf that airs on NBC on Wednesdays at 10:00 pm Eastern/9:00 pm Central after "Law & Order: Special Victims Unit" during the 2012–13 television season.
The show follows the lives of the firefighters and paramedics working at the Chicago Fire Department at the firehouse of Engine 51, Truck 81, Squad 3, Ambulance 61 and Battalion 25. The firehouse shown is Engine 18's Quarters located at 13th Street and Blue Island Avenue.
Main Cast
Jesse Spencer as Lieutenant Matthew Casey
Taylor Kinney as Lieutenant Kelly Severide
Monica Raymund as Paramedic Gabriela Dawson
Eamonn Walker as Chief Wallace Boden
Charlie Barnett as Firefighter Peter Mills [seasons 1 through 3]
Lauren German as Paramedic Leslie Shay
David Eigenberg as Firefighter Christopher Herrmann
Yuri Sardarov as Firefighter Brian "Otis" Zvonecek
Joe Minoso as Firefighter Joe Cruz
Christian Stolte as Firefighter Randy "Mouch" McHolland
Teri Reeves as Dr. Hallie Casey [season 1]
Kara Killmer as Sylvie Brett
Dora Madison as Jessica "Chill" Chilton
Steven R. McQueen as Jimmy Borelli
Leslie Elizabeth Shay as Lauren German
Ad blocker interference detected!
Wikia is a free-to-use site that makes money from advertising. We have a modified experience for viewers using ad blockers

Wikia is not accessible if you've made further modifications. Remove the custom ad blocker rule(s) and the page will load as expected.