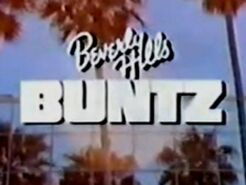 Beverly Hills Buntz was an NBC comedy-drama series (which was a spin-off of "Hill Street Blues") created by David Milich an Jeffrey Lewis.
The cast consisted of Dennis Franz, Peter Jurasik and Dana Wheeler-Nicholson.
The show premiered on November 5, 1987 and after only 13 episodes aired, it was cancelled on April 22, 1988, leaving 4 episodes unaired.
The show was about gruff police detective Norman Buntz who leaves the Hill for Los Angeles, California where he opens up a detective agency and also brings along Sid Thurston (also known as "Sid the Snitch") as his sidekick.
Dennis Franz as Norman Buntz
Peter Jurasik as Sid Thurston
Dana Wheeler-Nicholson as Rebecca Giswold
"Pilot" / 1987.11.05
"Fit to Be Tied" / 1987.11.29
"Sid and Randy" / 1987.12.24
"Duck! L'Orange!" / 1988.01.27
"Umbrella in the Water" / 1988.03.25
"Brief Encounter" / 1988.04.01
"El Norte by Norte West" / 1988.04.08
"Buntz of the Desert" / 1988.04.15
"A Christmas Carol" / 1988.04.22
"Ad Astra Per Peoria" / [Unaired]
"A Falcone in the Hand" / [Unaired]
"Cannon-Aid" / [Unaired]
"Terry and the Pirates" / [Unaired]
Ad blocker interference detected!
Wikia is a free-to-use site that makes money from advertising. We have a modified experience for viewers using ad blockers

Wikia is not accessible if you've made further modifications. Remove the custom ad blocker rule(s) and the page will load as expected.