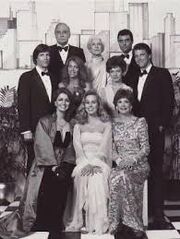 Bare Essence was a NBC soap opera starring Genie Francis (after she left ABC's "General Hospital" in 1982) about a young woman, Tyger Hayes and the intrigues of the perfume industry.
The show originally began as a two-part, four-in-a-half hour TV mini-series that aired on October 4th and October 5, 1982 on CBS. Due to the mini-series' ratings, NBC picked the show up after CBS passed on the series.
The series aired from February 15 to June 13, 1983, lasting 11 episodes. A TV movie "Bare Essence: The Final Chapter" aired in July of 1983.
Genie Francis as Patricia "Tyger" Hayes
Jennifer O'Neill as Lady Bobbi Rowan
Jessica Walter as Ava Marshall
Ian McShane as Niko Theophilus
Penny Fuller as Laura Parker
Michael Woods as Sean Benedict
Wendy Fulton as Muffin Marshall
Susan French as Margaret Marshall
Jaime Lyn Bauer as Barbara Fisher
Jonathan Frakes as Marcus Marshall
Morgan Stevens as Larry DeVito
John Dehner as Hadden Marshall
Al Corley as Chase Marshall
Michael Nader as Alexi Theophilus
Laura Bruneau as Cathy
Anulka Dziubinska as Natasha
Episode 1 (2/15/1983)
Episode 2 (2/15/1983)
Episode 3 (2/22/1983)
Episode 4 (3/1/1983)
Episode 5 (3/25/1983)
Episode 6 (4/1/1983)
Episode 7 (4/8/1983)
Episode 8 (4/15/1983)
Episode 9 (4/29/1983)
Episode 10 (6/13/1983)
Episode 11 (6/13/1983)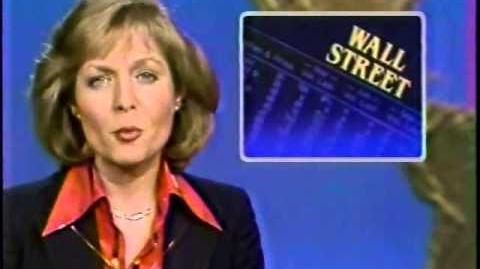 Ad blocker interference detected!
Wikia is a free-to-use site that makes money from advertising. We have a modified experience for viewers using ad blockers

Wikia is not accessible if you've made further modifications. Remove the custom ad blocker rule(s) and the page will load as expected.