A Different World was a NBC network sitcom and spin-off of "The Cosby Show" created by Bill Cosby that premiered on September 24, 1987.
Originally, the show centered on the character of Denise Huxtable (portrayed by Lisa Bonet) and the lives of students at a fictional historically black college called Hillman College, but after Lisa Bonet left the show after the first season, the remainder of the series focused primarily on the characters of Whitley Gilbert (portrayed by Jasmine Guy) & Dwayne Wayne (portrayed by Kadeem Hardison).
In January of 1993, NBC placed the show on hiatus due to low ratings and during the hiatus, the network announced that "A Different World" would be cancelled.
On May 8, 1993, the show returned to the schedule with a one-hour series finale and ended after six seasons & 144 episodes.
Episodes 138 through 142 of "A Different World" (which were scheduled to air over winter 1993 prior to the series being placed on hiatus) aired from May 27, 1993 to July 9, 1993. The final three episodes of the series aired in syndication.
Lisa Bonet as Denise Huxtable
Jasmine Guy as Whitley Gilbert
Kadeem Hardison as Dwayne Wayne
Marisa Tomei as Maggie Lauten
Dawnn Lewis as Jalessa Vinson-Taylor
Loretta Devine as Stevie Rallen
Sinbad as Coach Walter Oakes
Lou Myers as Vernon Gaines
Darryl M. Bell as Ronald "Ron" Johnson
Mary Alice as Leticia "Lettie" Bostic
Charnele Brown as Kimberly Reese
Cree Summer as Winifred "Freddie" Brooks
Glynn Turman as Colonel Bradford Taylor
Ajai Sanders as Gina Deveaux
Jada Pinkett as Lena James
Karen Malina White as Charmaine Brown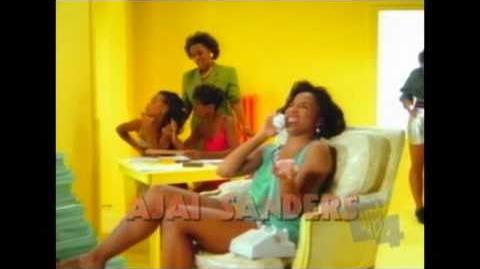 Ad blocker interference detected!
Wikia is a free-to-use site that makes money from advertising. We have a modified experience for viewers using ad blockers

Wikia is not accessible if you've made further modifications. Remove the custom ad blocker rule(s) and the page will load as expected.