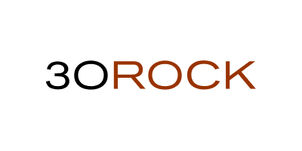 30 Rock was an NBC network satirical TV sitcom created by Tina Fey (who also starred on the show) which is loosely based on her experiences as a head writer for "Saturday Night Live." The series' name refers to 30 Rockefeller Plaza in New York City.
The show also starred actors such as Tracy Morgan, Alec Baldwin, Jane Krakowski, Jack McBrayer, Judah Friedlander, Maulik Pancholy and Katrina Bowden.
It premiered on October 11, 2006 and ended on January 31, 2013 after 7 seasons and 138 episodes.
Tina Fey as Liz Lemon
Alec Baldwin as Jack Donaghy
Tracy Morgan as Tracy Jordan
Scott Adsit as Pete Hornberger
Jack McBrayer as Kenneth Parcell
Judah Friedlander as Frank Rossitano
Katrina Bowden as Cerie
Keith Powell as James "Toofer" Spurlock
Lonny Ross as Josh Girard
Kevin Brown as Dot Com
Grizz Chapman as Grizz
Maulik Pancholy as Jonathan
Ad blocker interference detected!
Wikia is a free-to-use site that makes money from advertising. We have a modified experience for viewers using ad blockers

Wikia is not accessible if you've made further modifications. Remove the custom ad blocker rule(s) and the page will load as expected.